Tulsa HVAC Service Company
Heating and air conditioning repair, maintenance and new installation services.
A leader in Tulsa air conditioning and heating services! JW Performance Heating & Air Conditioning is dedicated to providing industry best products and service for your indoor comfort control needs. This means that we provide you with excellent service from the beginning design and estimate phase, through installation, and after the sale with support and seasonal maintenance service. When you invest in an indoor comfort solution from JW Performance, you are not just purchasing a product, but rather a solution that is custom tailored to your specific needs.

We take pride in not only fast response and quality work, but more personal attention. Each situation is unique, and though our years of experience allows us to service any HVAC need, we know you have goals and concerns that are specific to your home, desires and budget. For the finest air conditioning, heating and indoor air quality service in the Tulsa area, call (918) 267-7575.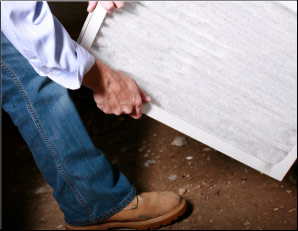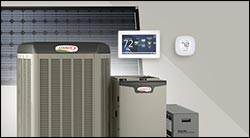 Quality HVAC Products
Offering the finest Tulsa air conditioning and heating solutions means we start with a foundation of products that have stood the test of time. Products from manufacturers who build high performing, reliable and efficient equipment. We don't sell just one brand, but rather hand pick equipment from multiple manufacturers to create the ideal solutions for our customers. Call us at (918) 267-7575 for additional product information, or take a look at our
heating and air conditioning
products page.
Tulsa Air Conditioning & Heating Repair
Nobody wants to wake up on a Monday morning in the middle of a roasting hot July, only to discover that their air conditioner is not functioning correctly. We are homeowners too, and we know that "A/C repair" is typically in the monthly budget. JW Performance will not only respond quickly to your HVAC repair need, but we will assess the problem correctly, and perform the required repair as soon as possible to protect your time and money!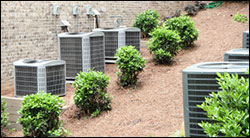 HVAC Design & Installation
You might be surprised to learn how many homeowners suffer the fate of selecting a local HVAC contractor who doesn't have the training and experience required to do an installation the right way. It can cost thousands of dollars to fix an installation done incorrectly - we encourage you not to become a statistic. Your home and money are too valuable to put in the hands of someone lacking experience. Trust JW Performance to do your Tulsa air conditioning or heating installation the right way!





Service Area: Beggs, Liberty, Morris, Okmulgee, Preston, Pumpkin Center, Winchester, Nuyaka, Bristow, Sapulpa, Kellyville, Kiefer, Mounds, Slick, Bowden, Hilton, Berryhill, Oakhurst, Turley, Bixby, Broken Arrow, Glenpool, Jenks, Owasso, Sand Springs, Tulsa, Haskell, Leonard, Coweta, Catoosa, Boynton, Stone Bluff

© 2022 JW Performance | (918) 267-7575 | 4770 Herrick Road, Beggs, OK 74421